Lesson Update
A simple drill from Nick to improve your putting
---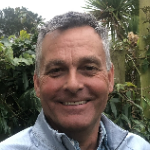 Jason Broadway
Head Professional West Cornwall Golf Club
Struggling with your pace on the greens?

Try this drill on the putting green or at home to improve your distance control.

Items needed:

- 3 tees
- 1 club or drill stick
- 1 to 3 golf balls
- your putter

To set up this drill place a club or drill stick roughly 20 inches past the hole. Set up 3 lengths of putts, 5 feet, 10 feet and 15 feet with your tees (you can add extra distance or add more tees).

Aim of the game is simple. Start with the short putt and make your way to the last one. In order to move up a level you need to hole the putt or stop the ball between the hole and club/drill stick without touching it.

Good luck! And if you are still struggling why not book a lesson with us to improve your game.

Nick