Lesson Update
Book your next lesson online!
---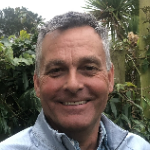 Jason Broadway
Head Professional West Cornwall Golf Club
With most things in life now we have got used to booking them online. Whether it's booking a holiday, dentist appointment, a tee time or a car service, we are increasingly doing this online. Booking your golf lessons or club fittings is no exception, so why not look to book a lesson now? You can view our availability 24/7 and book a lesson time that suits you.